"Art relief" workshops are alternative art therapy + art education sessions led by creative facilitators and designed based on a specific marginalized community's needs and interests. I designed most of these workshops, and the standard for them, as the manager of mentor to international volunteers of Art Relief International (ARI). I originated multiple lesson plans a week, with input from the international volunteers--who came from all over the world to work with ARI. In planning, generally, those volunteers would spark the idea behind each workshop ,based on our working relationships with each marginalized community groups (40 total), and I would co-develop the workshop idea until it fit our very high workshop standard; we aimed to best serve each group with as meaningful of a learning experience as possible. 
My goal will always be to see how each group grows via regular, artistic activity. Especially, since I have seen in Thailand how it can lead to groups creating their own income-generating projects, activist social interventions, raising awareness for their community, host exhibitions of their work to fundraise on their behalf, and to marketing their own merchandise.

To showcase some of the most successful lesson plans, as each workshop requires a plan, assessment, and personal reflection, below I am including the material from the personal reflections. This is usually created to expose international viewers to the ins and outs of this sensitive, intercultural work via a blog platform. These reflections are housed on the ARI blog--please visit it at:   art-relief.blogspot.com
The Arts-based English Camp
 at Wat Ku Kam Municipality School with the American International School of Dubai
For the first time--as long as we can remember--Art Relief International held its largest event! On February 21st, 2017, ARI delivered an all-day, arts-based English Camp for the lovely staff and students at the Wat Ku Kum Municipality School, in Chiang Mai. There were over 200 students that participated! Of course, this camp wouldn't have been possible without additional support: visiting students and staff from the American International School of Dubai, who worked as our teachers in each station of the camp's activities. 
For a summary of the day, please watch the video.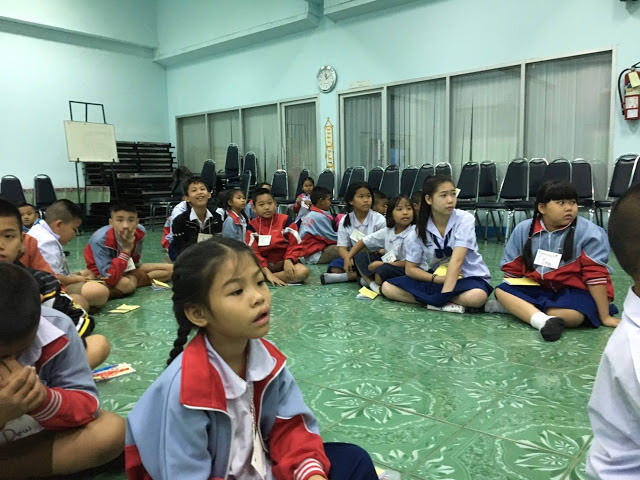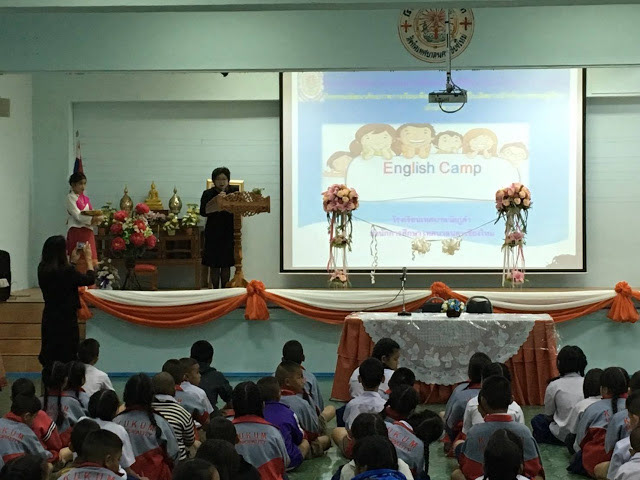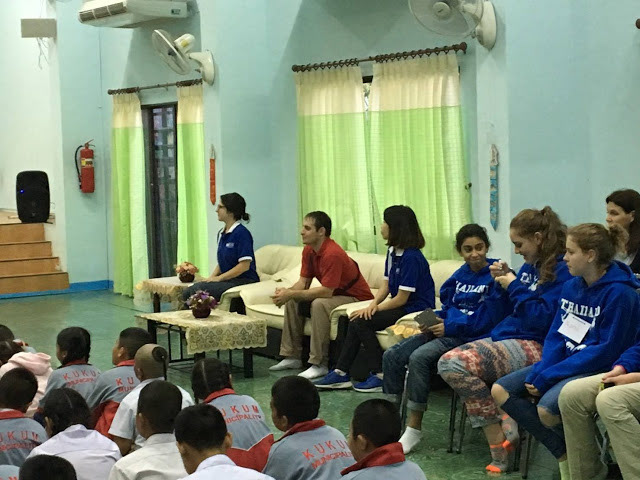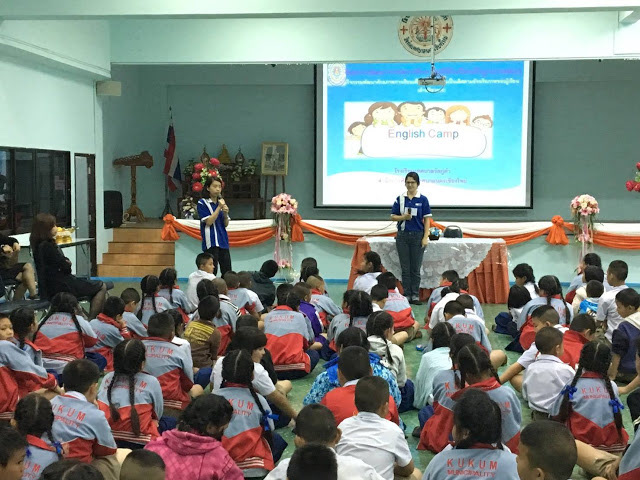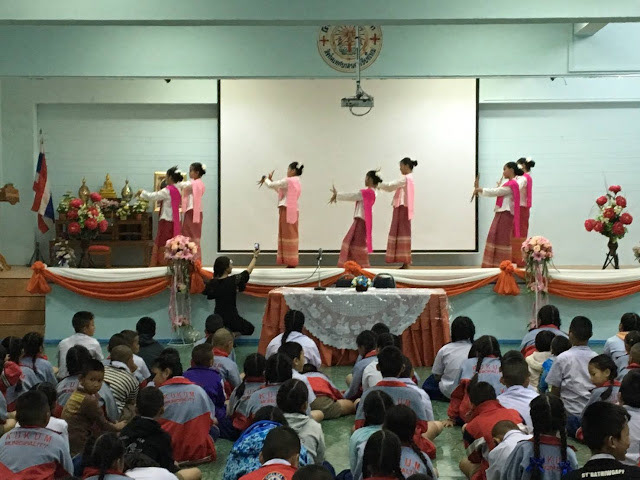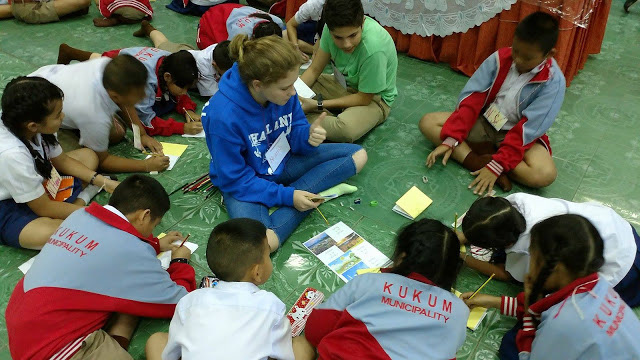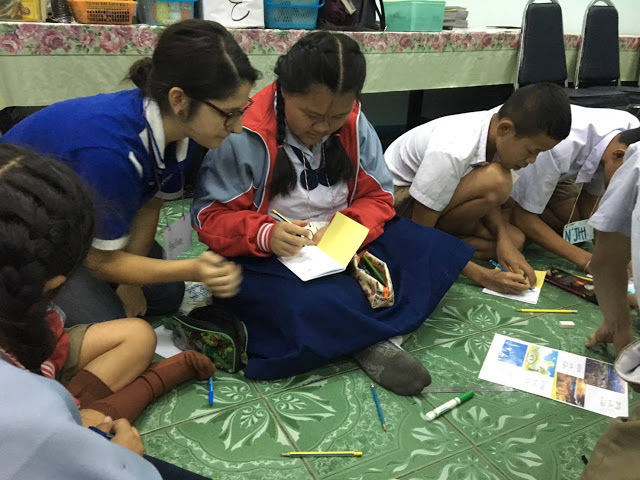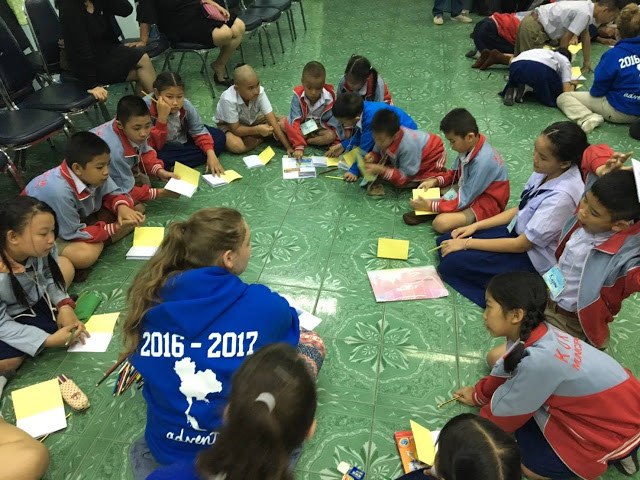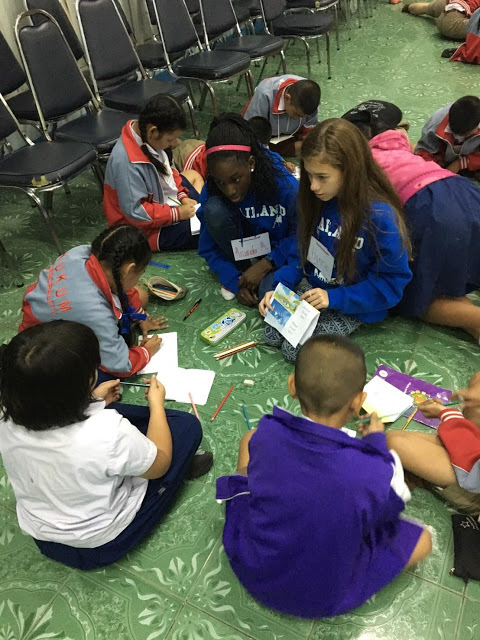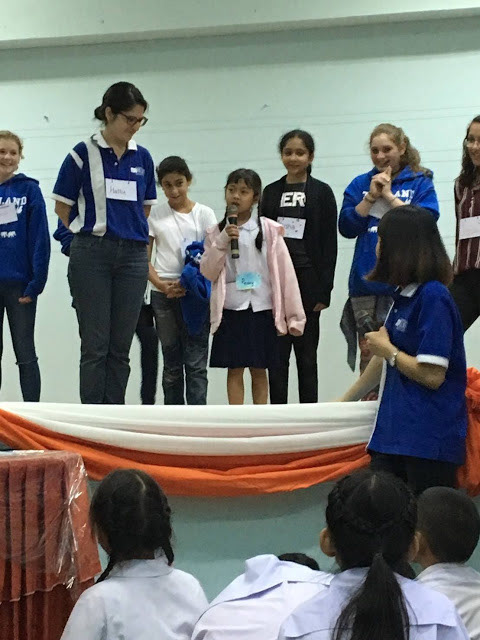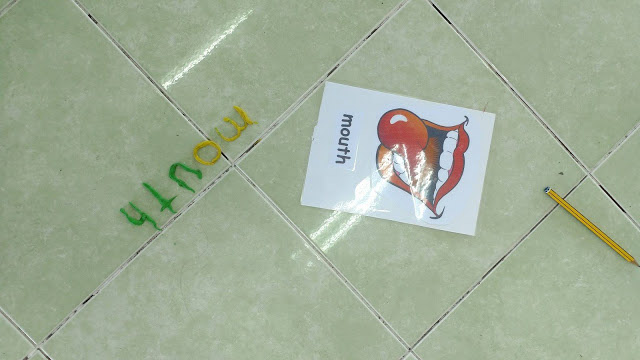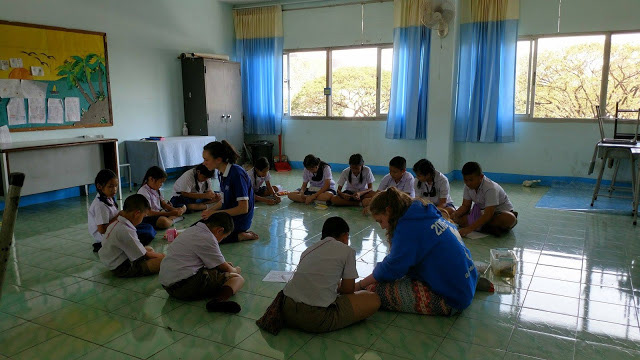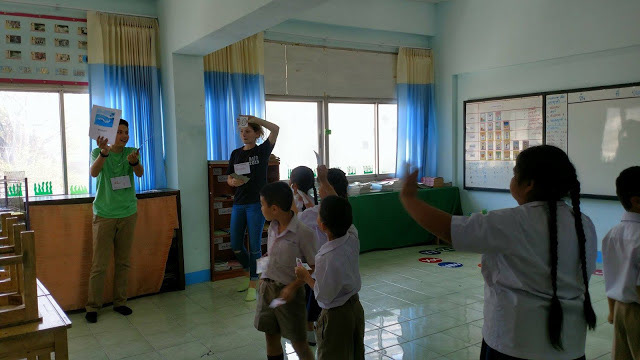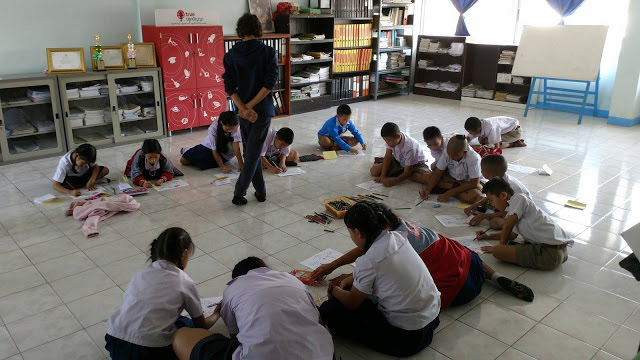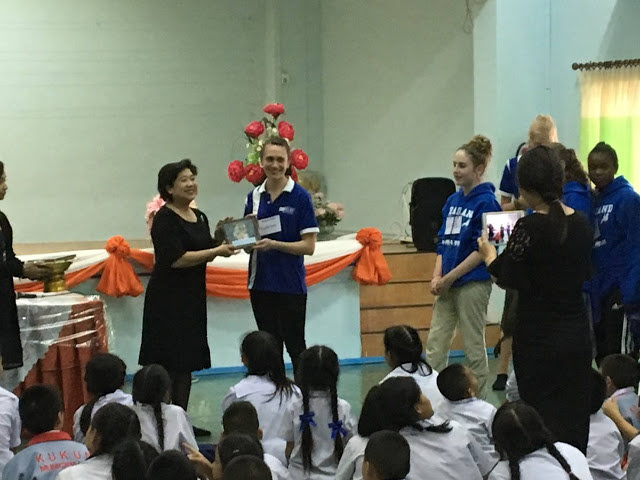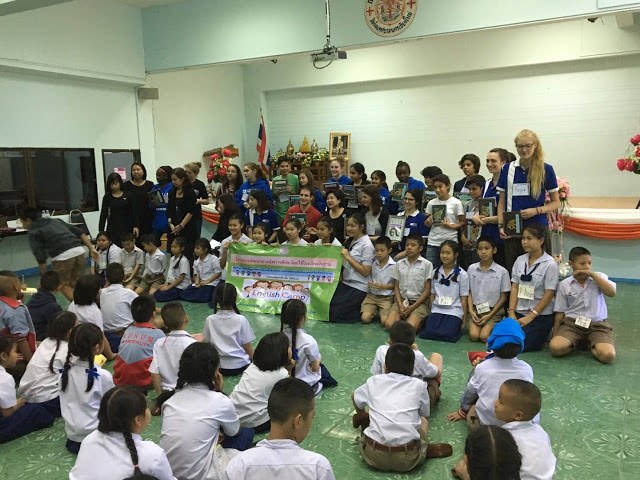 Creating an original Coloring Book with Burmese migrant students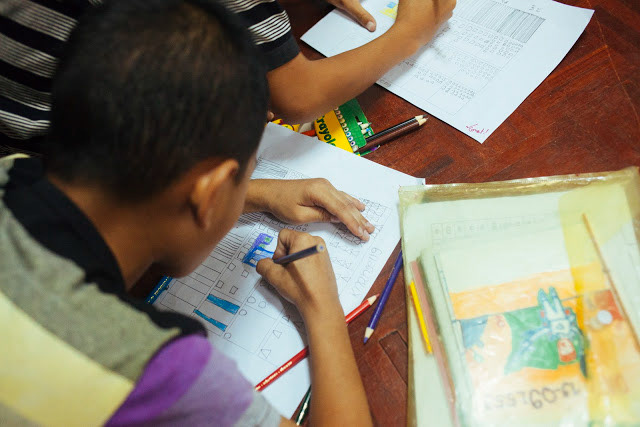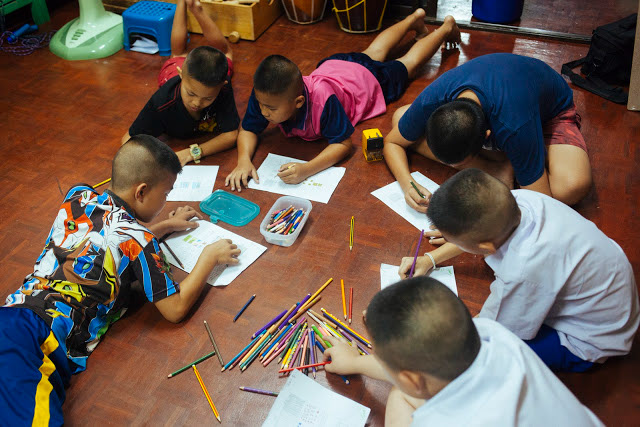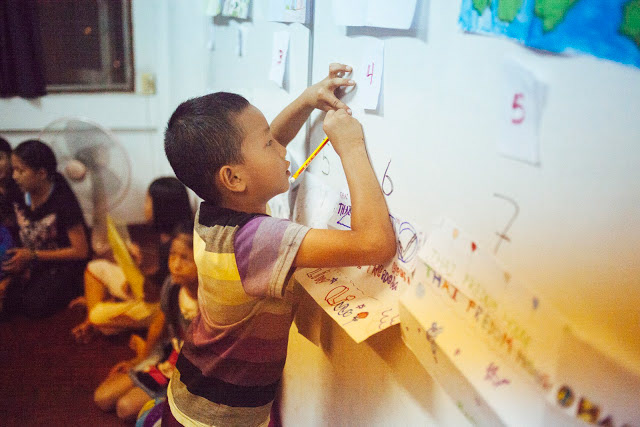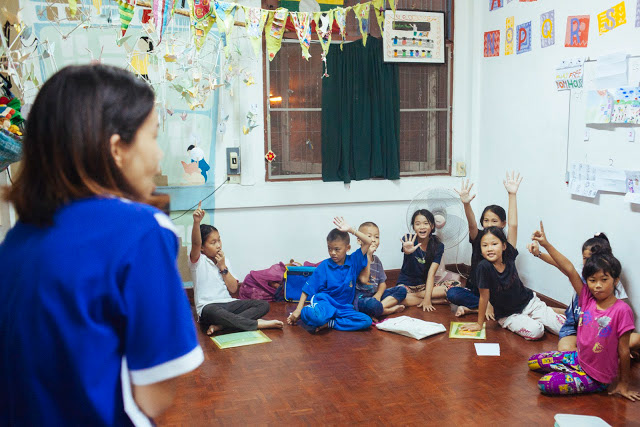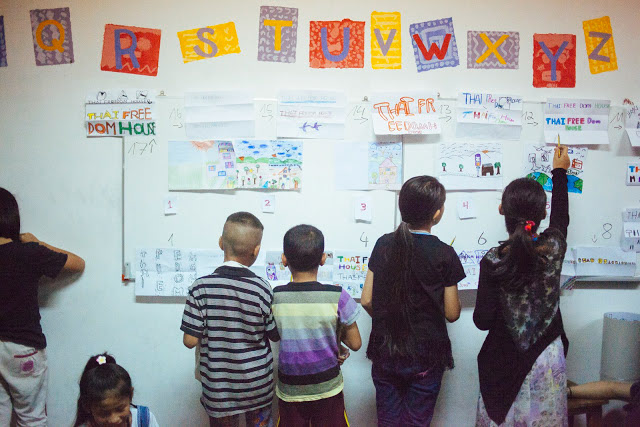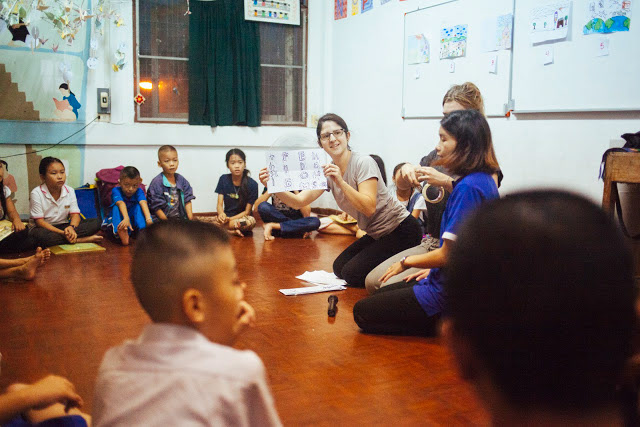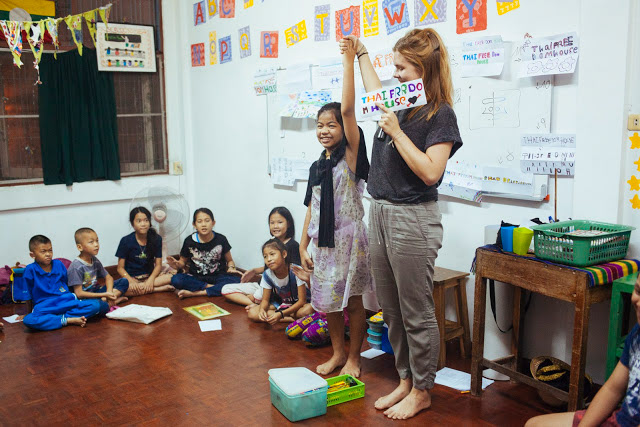 Thinking in Black and White
This lesson plan focuses on black and white media, like monochromatic paintings or newspapers to explore Tone, Value, and Contrast--before working with Color. The plan calls for participants to work from the influences of the text and imagery of the news content in a collage-like way to form a picture, and compliment that picture further with monochromatic paint.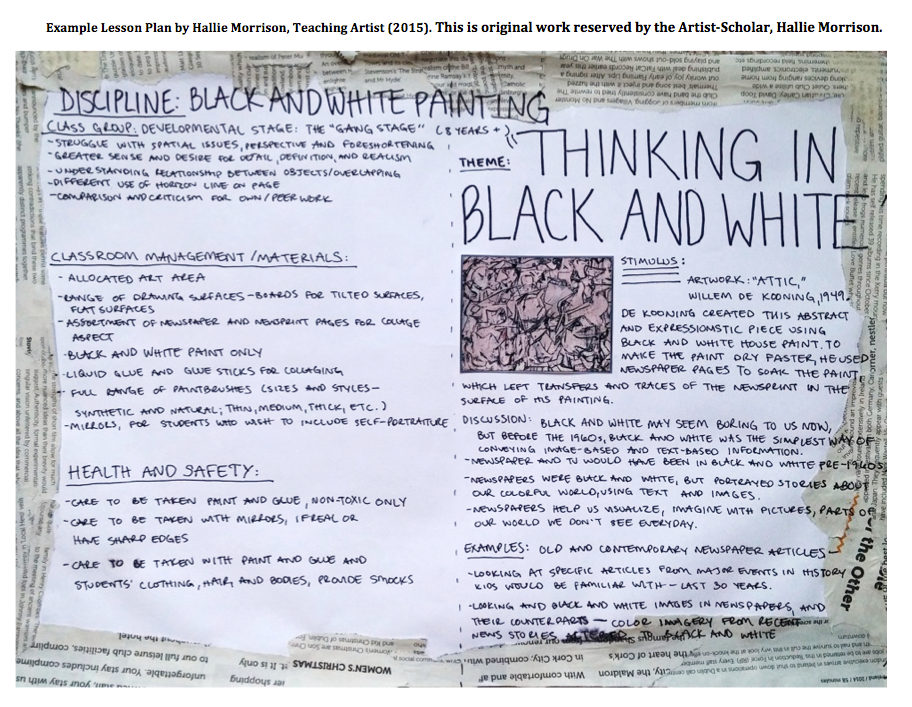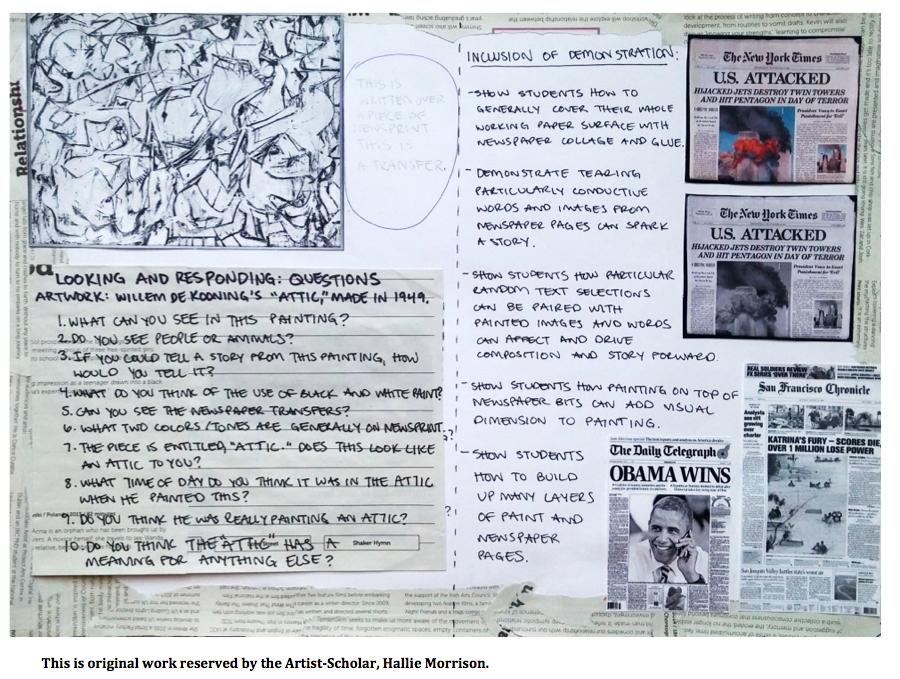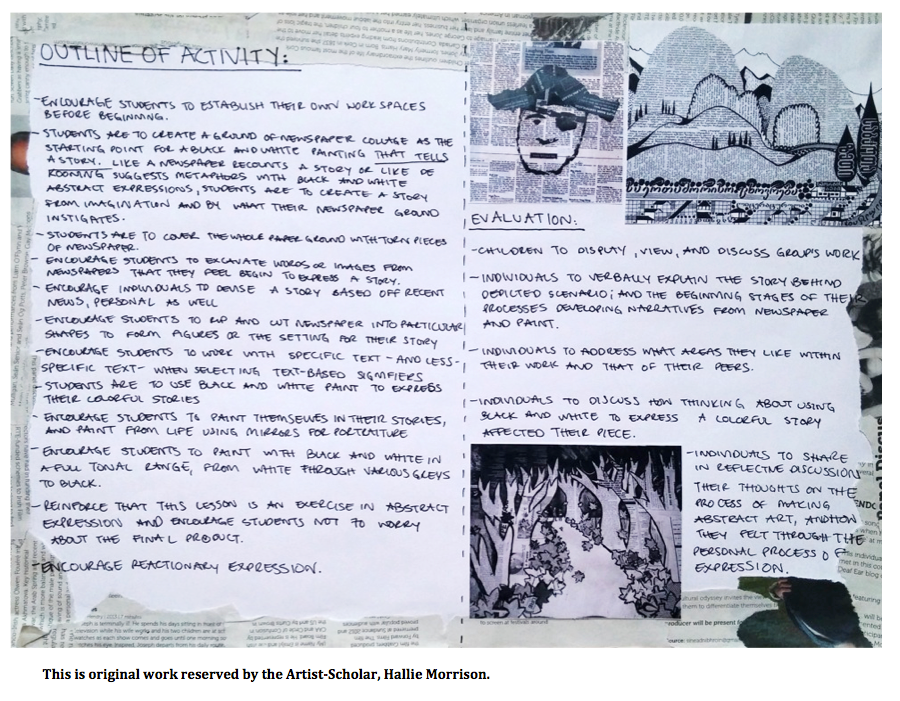 This lesson plan for Fibers and Fabrics activities focuses on the interdisciplinary function of the Line, by looking at an artist who makes the most of the Line in their fiber arts and painting. This plan calls for participants to make portraits or self-portraits with colored fibers in styrofoam plates, then translate that image into a representational painting that attempts to capture every line made with fibers.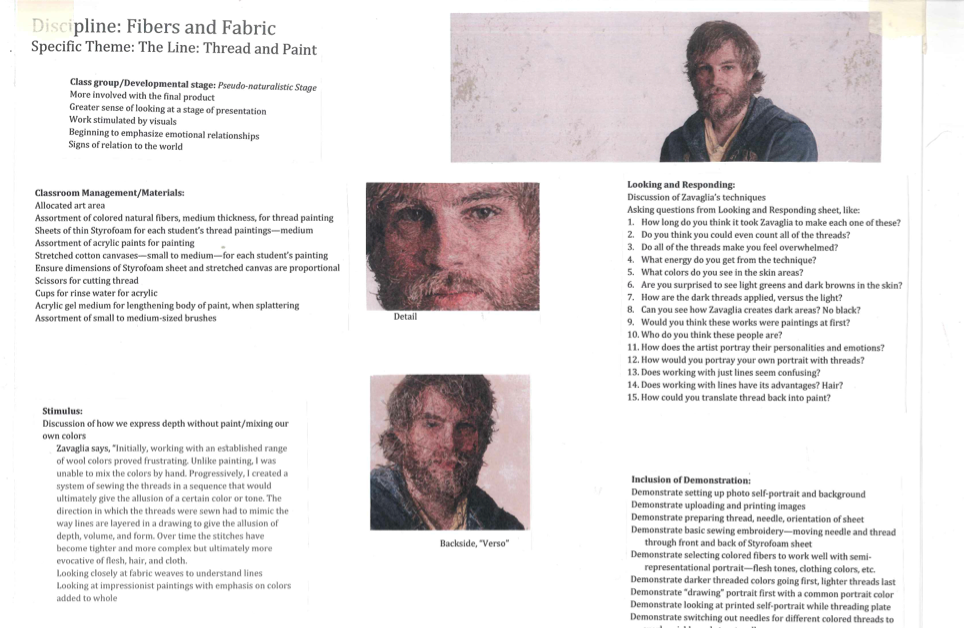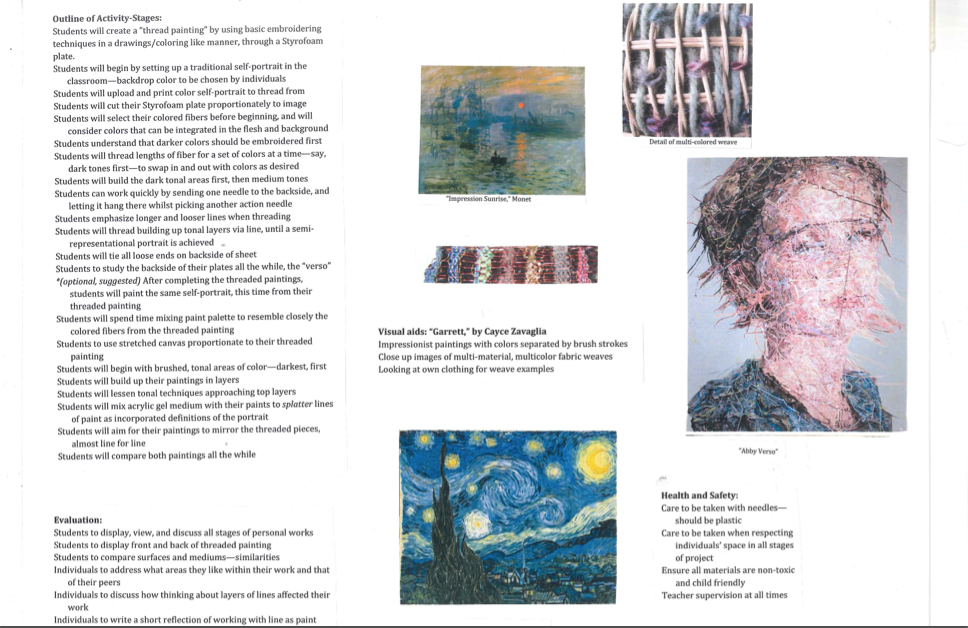 Colombia/Thailand Comparison Picture
This lesson plan focuses on how many countries have similar features, making participants able to relate to other cultures and peoples. For example, from my time in Thailand, I realized certain animals, commodities, and aspects of the landscape are similar to where I have lived in Colombia.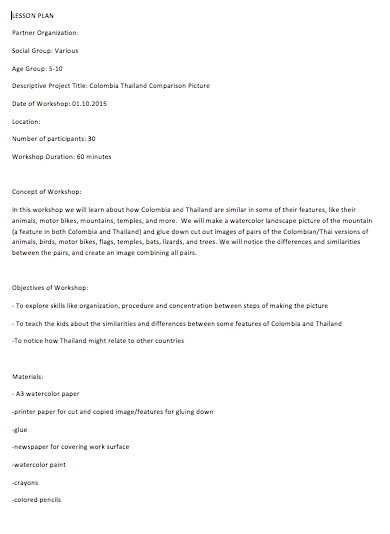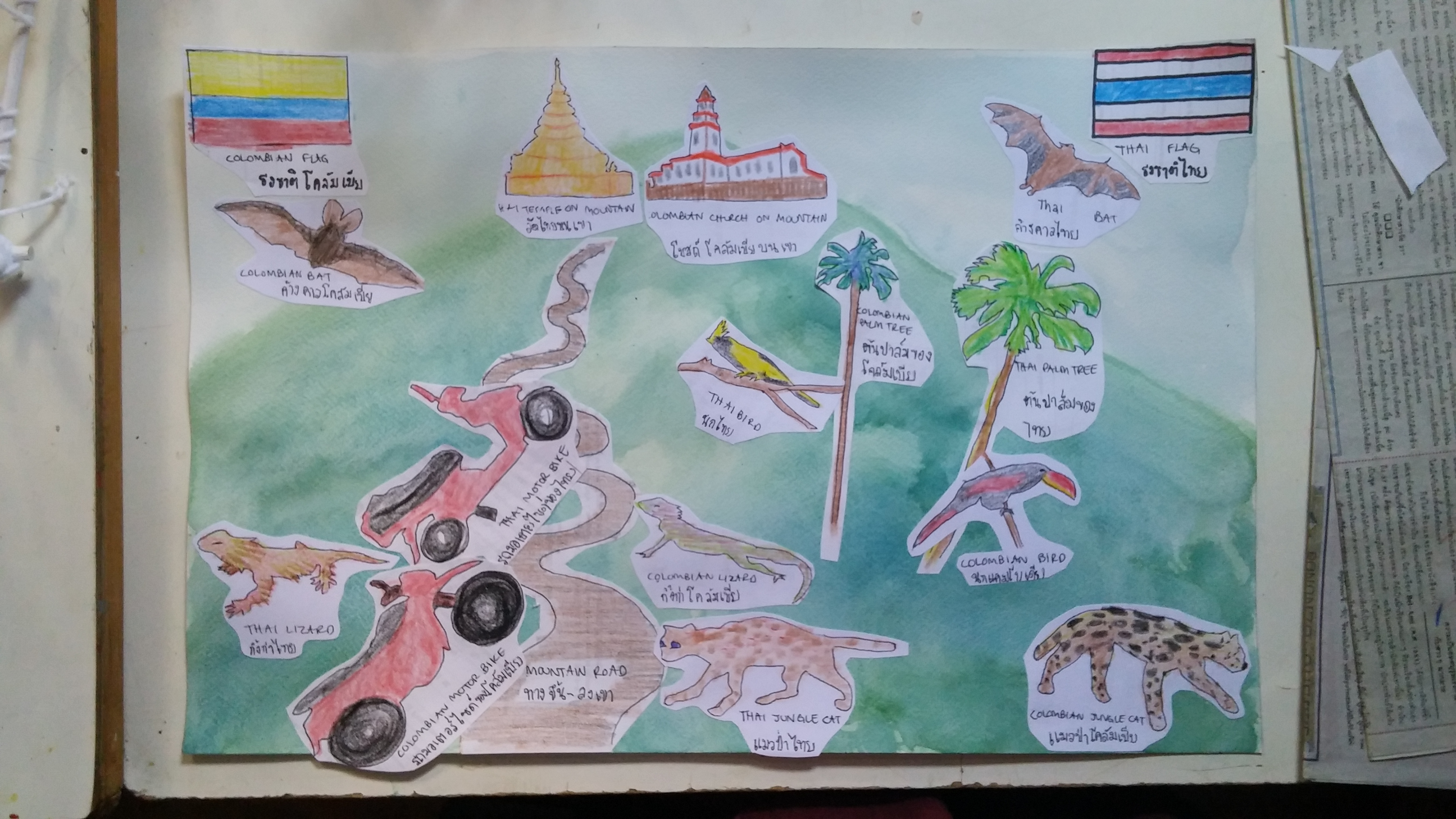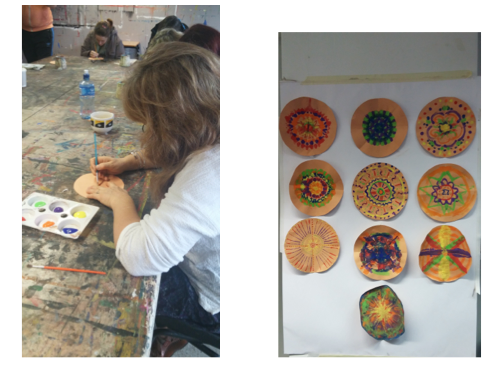 Here are pictures of the Reactionary Mandala activity that I facilitated in a workshop for the Creativity and Change program at Cork Institute of Technology/ Crawford College of Art and Design. This activity was included in the workshop proposal for empirical research. 
Here is a general outline of the workshop, proposed to gather empirical research for my dissertation on the MA of Creative Process at Uversity in Ireland. My questions looked into the Creative Processes of Irish Primary Year Educators and their connection to their own senses of creativity. My goal was to gauge how their connections to creativity affected the success of their students' developing creativity. The workshop was delivered on short notice and did not follow through due to lack of attendance, but elements of the proposed workshop were involved at institutional level at the L. Glucksman Gallery in Cork in their "Spark of Creativity" workshop for educators, allowing me to gather and complete my research there.