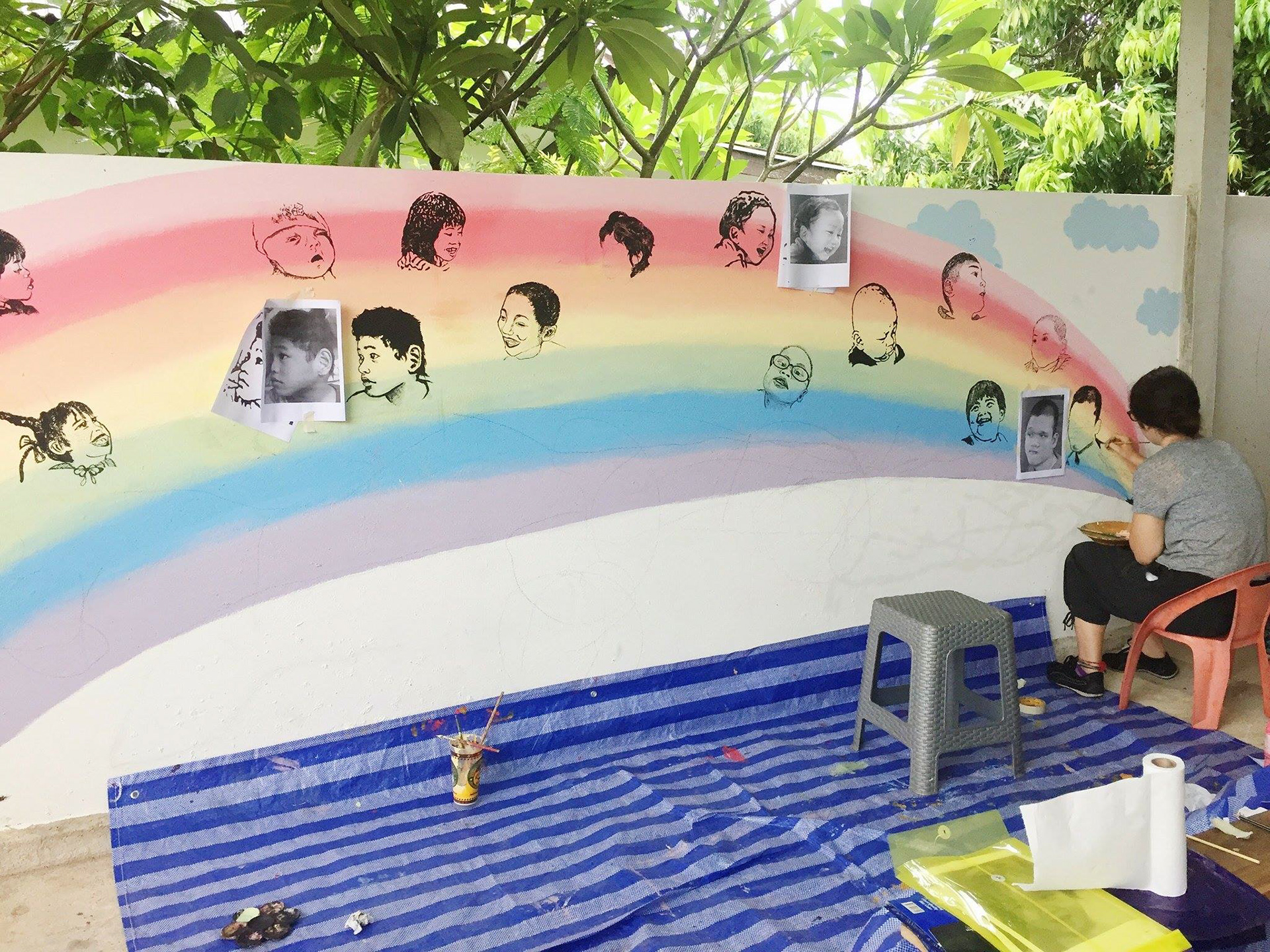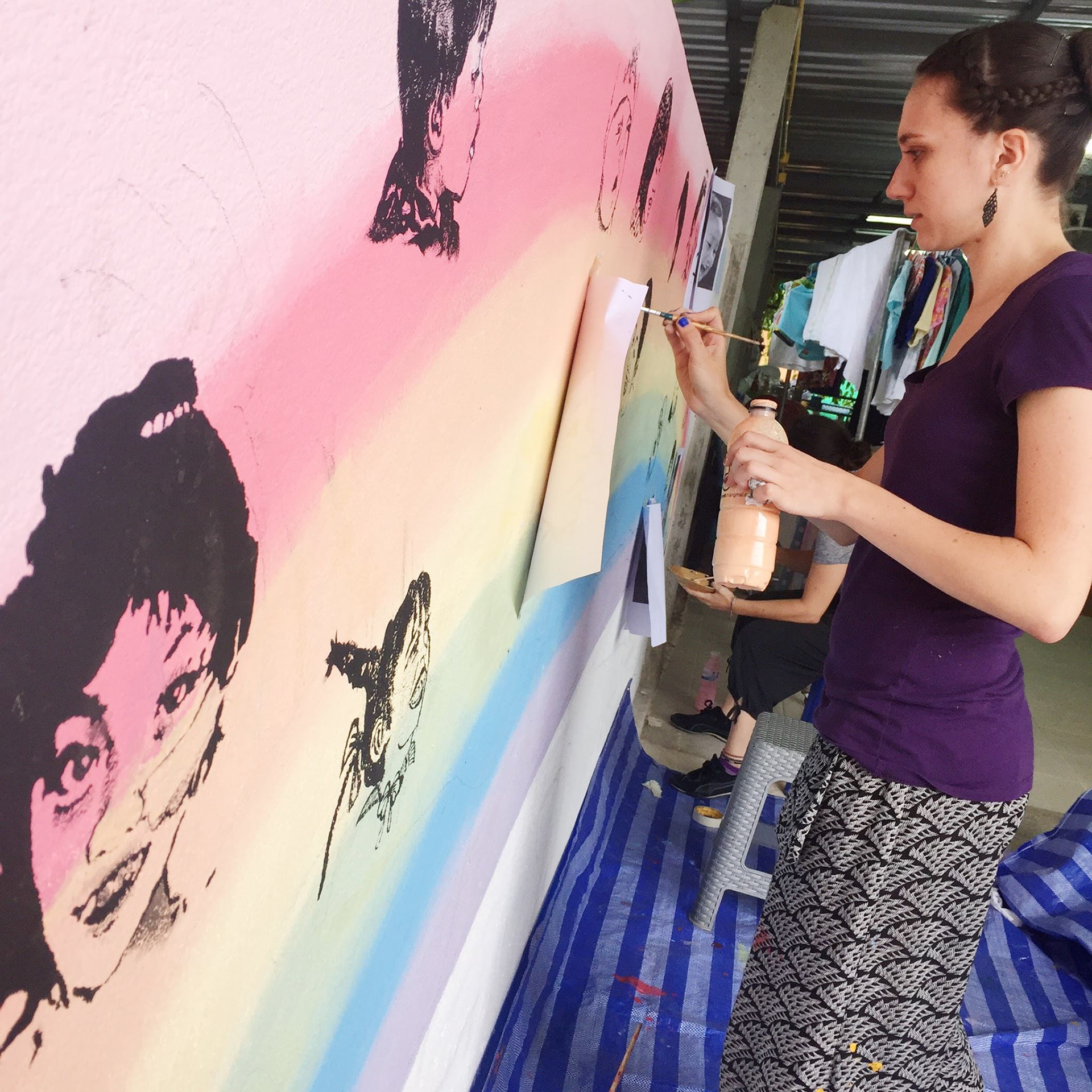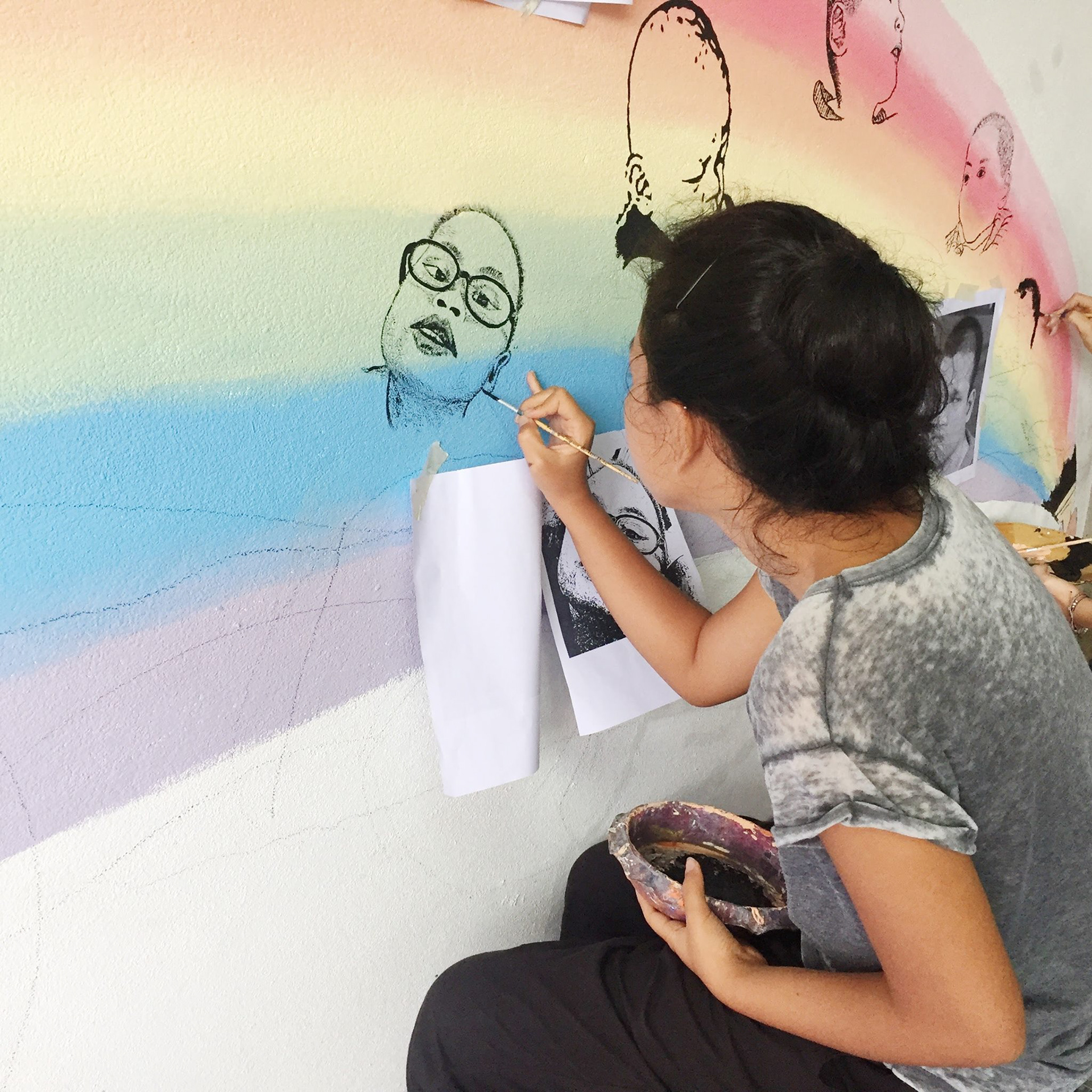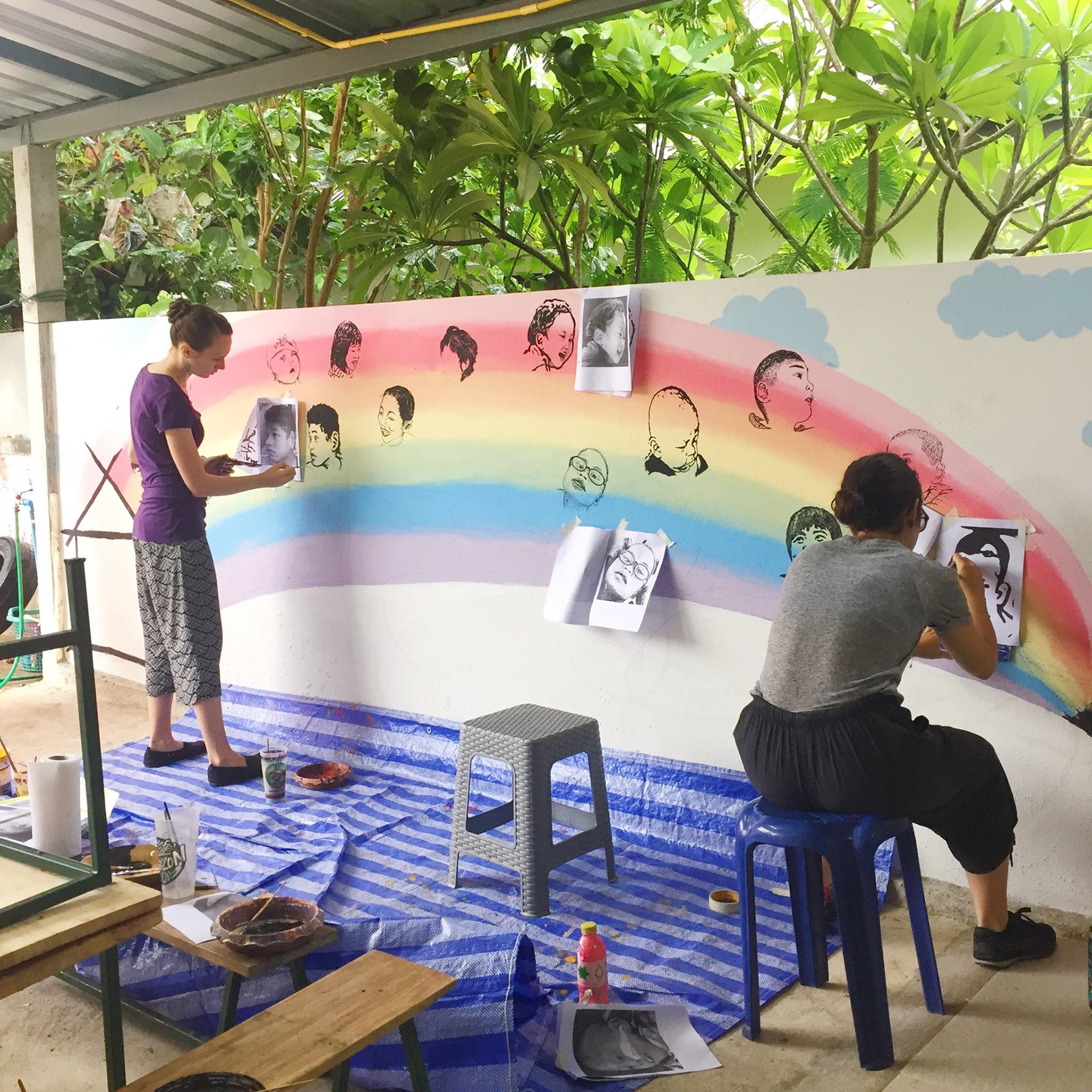 April 2017: In Pai, Thailand, near the western border to Myanmar, Art Relief International created 3 murals in 2 days with over 40 Burmese migrant children.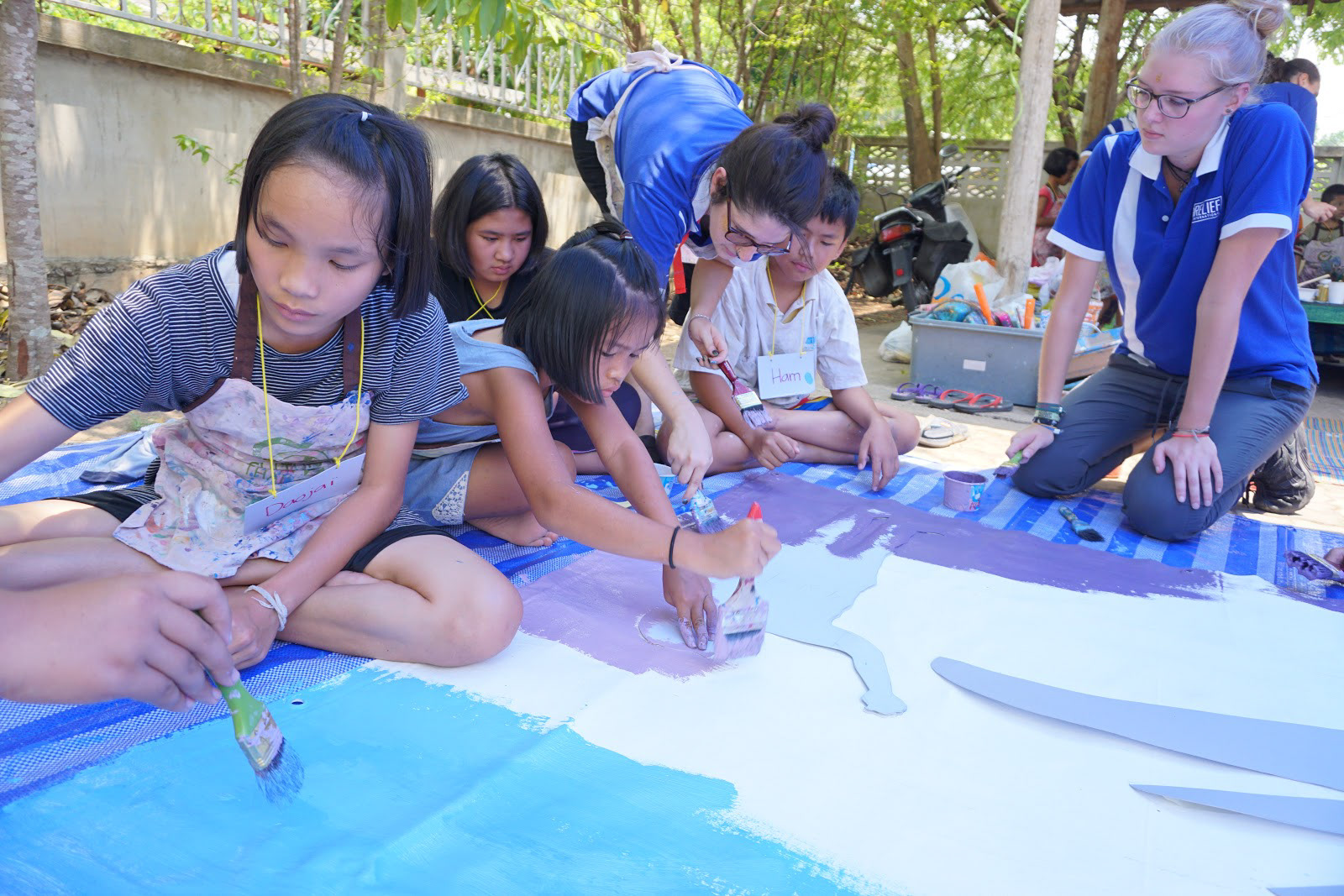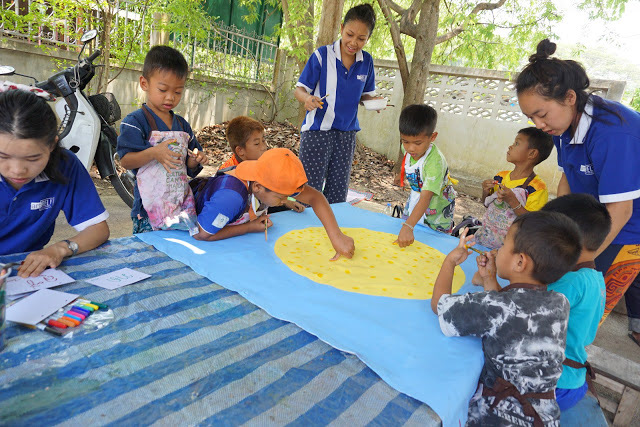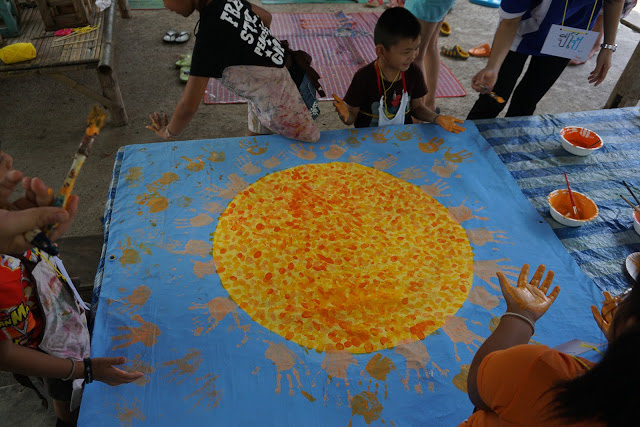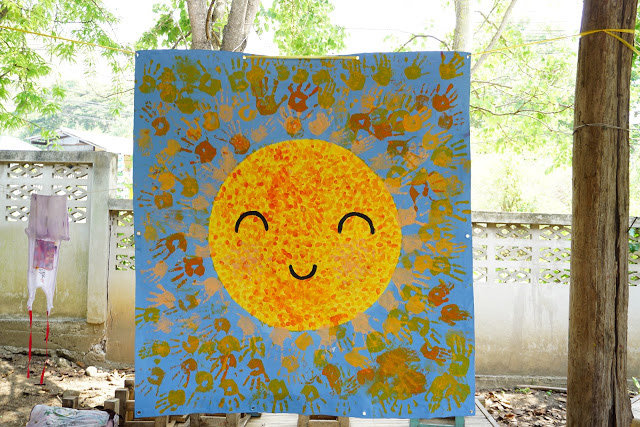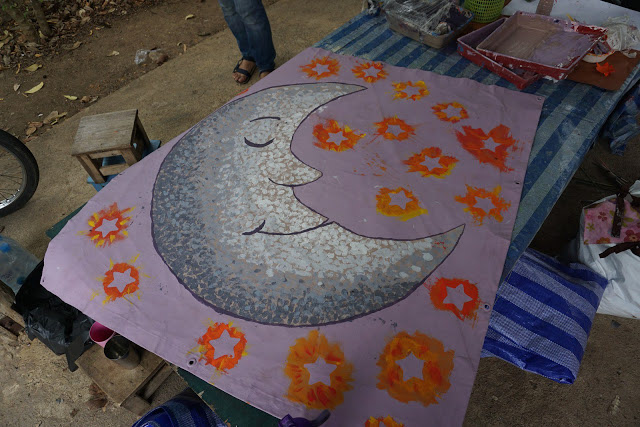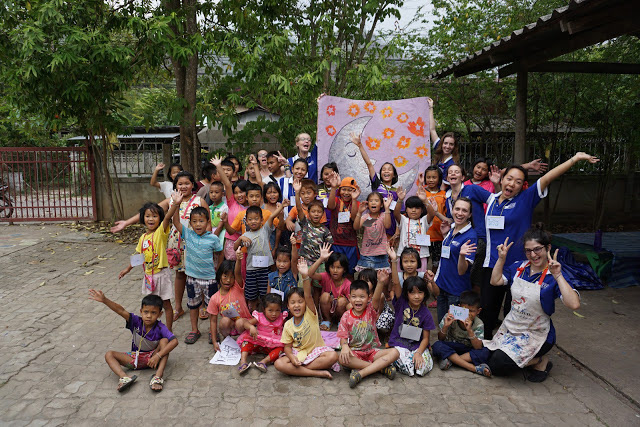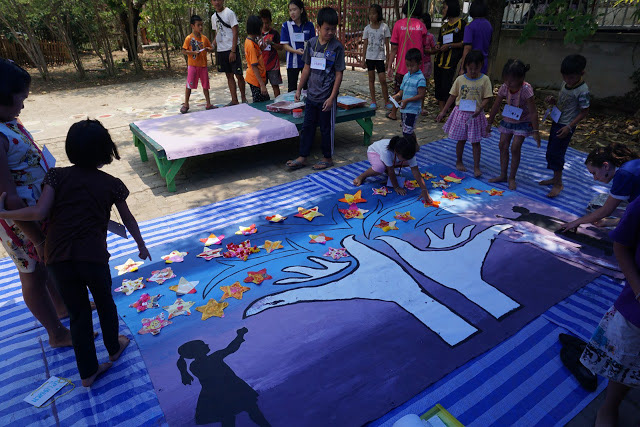 Below: In 2015, I designed and created this mural with the help of the organization and friends of the MESBUR (Men's Emotional Break-Up Recovery Initiative space in Cork City, Ireland. The mural is called "Komorebi," the Japanese word for the phenomenon of looking up and seeing light beam between the leaves of a tree. This mural offers a visual metaphor for the uplifting, emotional work that happens in this facility. All are welcome to use this space. Check it out at: https://www.facebook.com/mesburshandon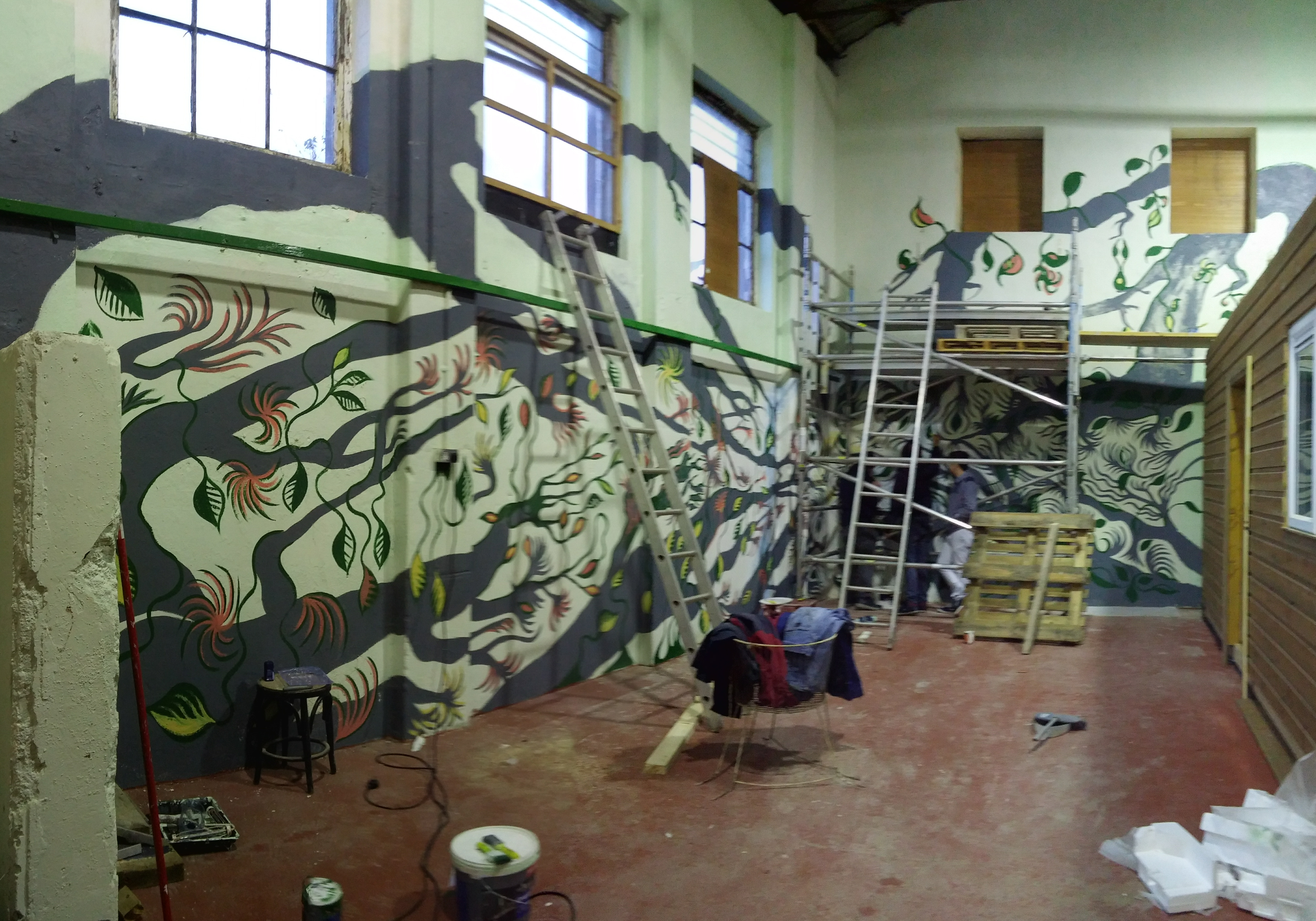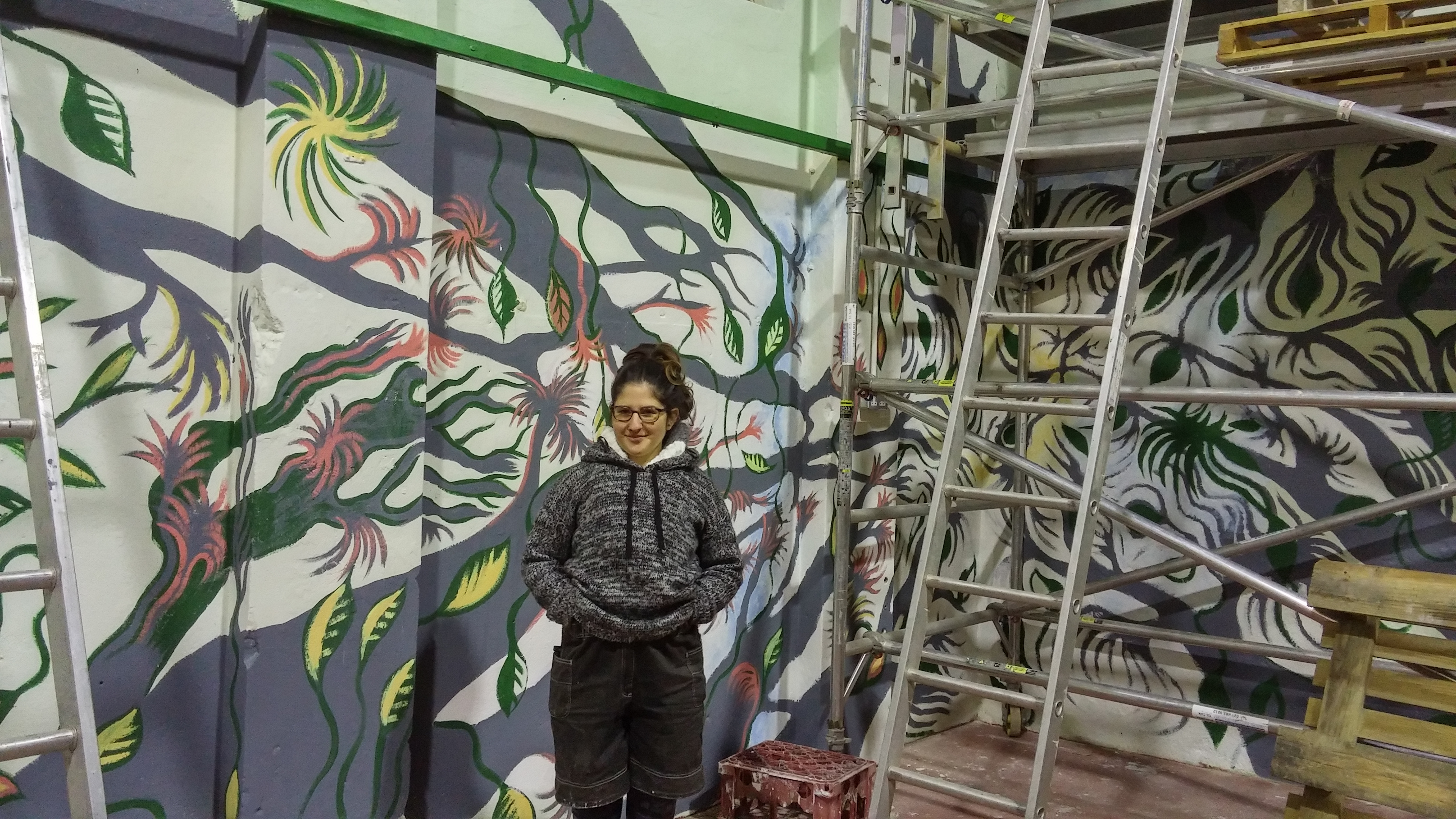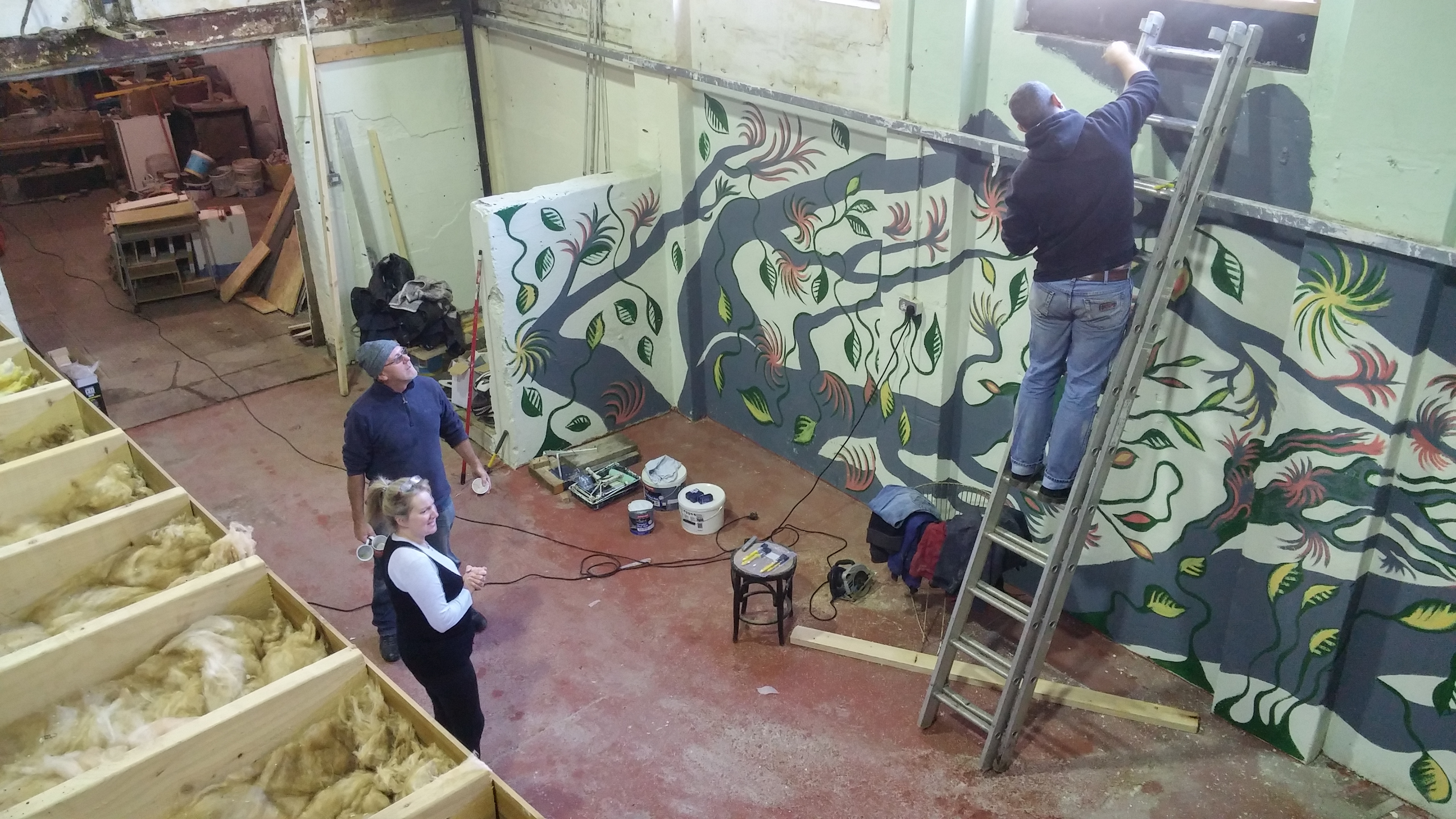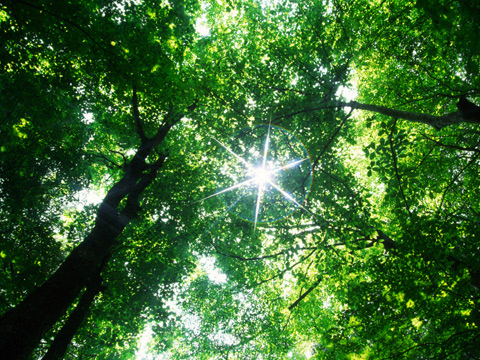 Below, you can see a mural made with a volunteer organization in Thailand. The mural is the backdrop to an up-cycled plastic demon (not pictured) that this group of kids made. They were inspired to reduce and reuse the plastic in their environment by turning it into material for a conceptual sculpture, which they conceived of themselves. The scenery for their plastic demon helped to convey our story about the demon rising out of the mountains of plastic in a landfill to come into our cities and villages to warn us about the dangers of single-use plastic. We adhered extra plastic pieces to the wall to create an extra 3D aspect to our mural, as well.