Delightful collaborations with artist Kate Eli for Elder & Oat and Trippots in West Dundee, IL.
The first Spanish language window in West Dundee--within recent generations' memory--at Riverside Upholstery in West Dundee!
My largest window painting to date! A 50-foot snowball fight at Van's Custard in East Dundee, IL.
Let it snow! Snowflake frames at Bridal Boys & Bikini Bottom in East and West Dundee.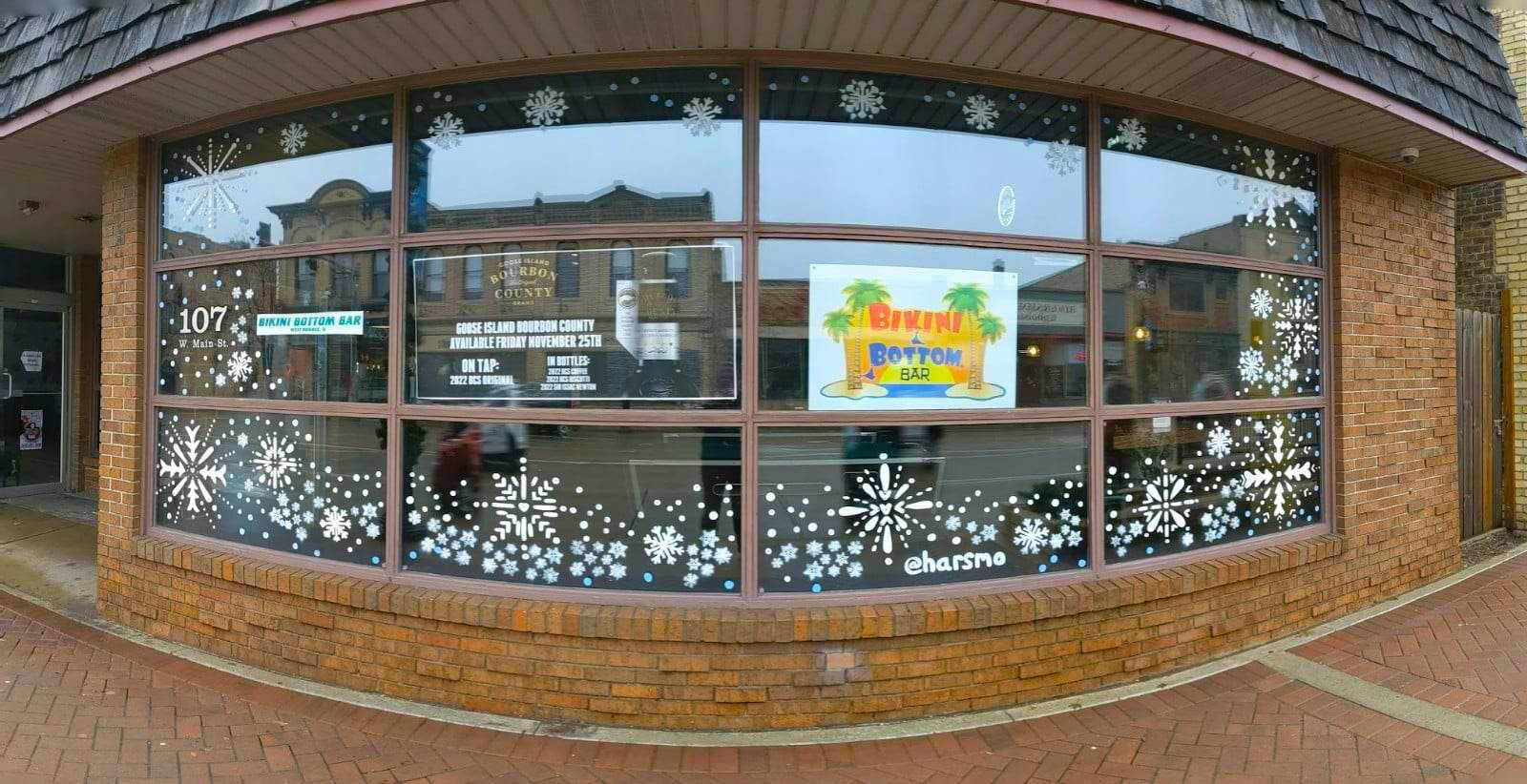 I had the honor of painting Dickens in Dundee windows for local businesses in East Dundee, IL, for the second year in a row.
As part of Side Street Studio Art's June 2021 feminist arts Going Dutch Festival, I offered goddess-themed window painting workshops! 
Participants helped create the public works--while learning the symbolism of the "Double Goddess," and participating in partner, guided meditation, following the MA Pose practice (Annine van der Meer.) I recommend reading Gestare's work on the MA Pose practice. 
The annual Dickens in Dundee festival was transformed due to the COVID-19 pandemic. I was hired along, with 2 other womxn artists, to paint the town with holiday scenes. Some window themes were requested by the businesses whose fronts we painted, and some were left to artistic license! 
Over a decade ago, I performed on the Rochaus stage, back when it was called the Clearwater Theater. I've lived away from home for 8 years out of the last decade, so it feels special to return to these places and share my creative energy again, this time in a different medium. So, thank you to the Village of West Dundee for the meaningful opportunity to decorate my hometown sites.